On 28 February, 2022, we held an online follow-up program for the third batch participants of Pacific-LEADS Program who came to Japan in 2018 and returned in 2020-2021. This program is the third to be held, following the program for the first batch participants in March 2020 and the second batch participants in February 2021.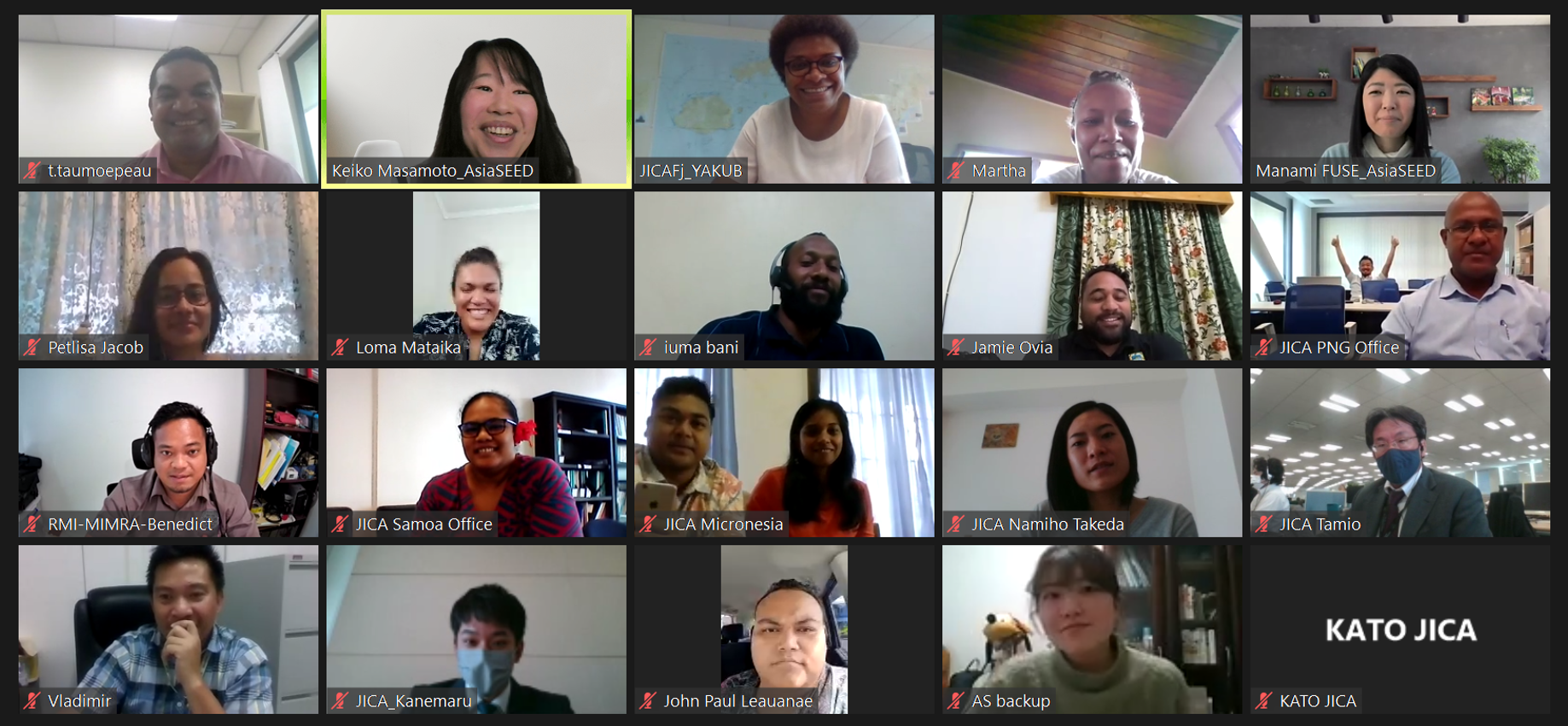 This year, 13 participants from nine countries attended the program.
They received an explanation from JICA on their assistance for the Pacific Island countries and follow-up of the participants who returned to Japan. Two representative participants; one of the third batch participants and a guest from the first batch participants gave a presentation on learning in the Pacific-LEADS Program and utilization after their return to their country. In addition, three leaders of the Pacific-LEADS Alumni Association, who were selected from the first to third batches, lead an exchange of opinions with the participants about future alumni activities.
We hope that the participants will be able to utilize their experience in Japan and play an active role in their home countries, while maintaining interactions among them.